Meet and network with business professionals in your area and get more exposure for your business ..
Get to know new professionals in your network and refer them to people you encounter every day ..
Become a trusted professional in your area and get valuable referrals from people in your network ..
Educate members of your business network so they know, like and trust your product and/or services ..
Growing your business takes continual improvement
Learn and contribute with other professionals in this inspiring in-person business networking group. Discover ways you never thought possible to uncover productive ways of doing business to get new customers and retain your current customers. A new group is now forming – sign up while there is room!
Participate in a group as well as 1 to 1 meetings with other members

Fine tune your elevator pitch about your business

Become the local go-to expert in your industry
Get to Know the Locals
Business is very effective when you know who does the best work in your area. The in-person business networking group in Lompoc, California will help you get introduced to the right people in town to refer and get referrals.
Meet & Greet Pro's Like You
Get to know the pros in Lompoc so you can understand the economic situation and know where to get your next customer. It's as easy as showing up and participating in the conversation.
uncover your next connection
Meeting new people in a business network exposes you to possibilities you never thought possible.
networking is for everyone
how it works….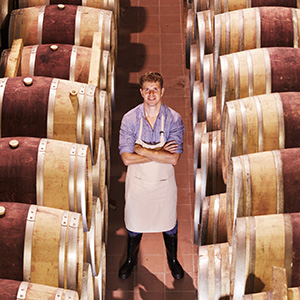 805 Business Network is a group of local professionals who either own or work for a business and
wants to increase the amount of new customers they currently have
learn from one another to uncover business methods of selling,
how to earn long-term business by learning what works in customer service and other proven marketing practices
is interested in building rewarding relationships with other people who are trying to build their business locally
Who is allowed in 805 Business Network?
The 805 Business Network allows for one professional in each industry so there is no competition or conflict. The following kinds of people are encouraged to join:
Dentist
Landscaper
Restaurants
Caterers
Roofing Contractor
Auto Repair
Auto Detailing
Notary
General Contractor
Concrete Contractor
House Painter
Plumber
Locksmith

Auto Sales

Wine Maker

Insurance Agent

Realtor

Mortgage Loan Agent

Martial Arts Studio
Printer
Apparel Company
Accountant/CPA/Book Keeper
Auto Body Shop
Pest Control
Fumigation
Dispensary

Bakery Owner

Home Inspector

Jewelry

Auto Glass

Auto Glass Tinting

Dog Grooming

Dog Training

Pet Supplies

Electrician

Property Management

Heating & Air Conditioning
Banker
Chiropractor
Coffee Shop
Transportation / Medical
Transportation / Winery

Payment Processing

Event Venue
HR Payroll Services
Attorney at Law
Flower Shop
Barber Shop or Hair Salon

Financial Advisor

Marketing Consultant

Flooring

Water Damage Restoration

Real Estate Title

Beer Brewery

IT Technician
As you can see, there is an entire economic opportunity through your local community to build your professional network and be the person in your network who wins the referral when the opportunity presents itself
We meet every Thursday at 8:30 AM for one hour – location is to be announced
Everyone gets a chance to talk about your business and describe what kind of referrals you would like to receive
Referrals and testimonials are always encouraged by one another
Outside of the meeting, 1 to 1 meetings are encouraged
To find out if there is an open position for your trade, please fill out the form below:
Space is limited – sign up now!
Fill out this form to get started in learning about a great way of getting your business noticed by your fellow business owners in the Lompoc Valley.
If you have questions, please call Tom Robinson:
Some examples of spaces available in our group:
Roofing Contractor

CPA / Bookkeeper

Chiropractor

Dentist

Plumber

Solar Installer

Lawyer / Attorney

Landscaping

Water Treatment